Visit Grace Baptist Church
Sundays at 9:00 & 10:45 am
Join us this Sunday
109 N. Main St. | Cedarville, Ohio
Adult Bible Fellowships
9:00 & 10:45 am
Worship Services
9:00 & 10:45 am
What to Expect
On Sunday mornings, we worship God through music, teaching God's Word, observing communion & baptism, & sharing testimony of God's work in us & around the world.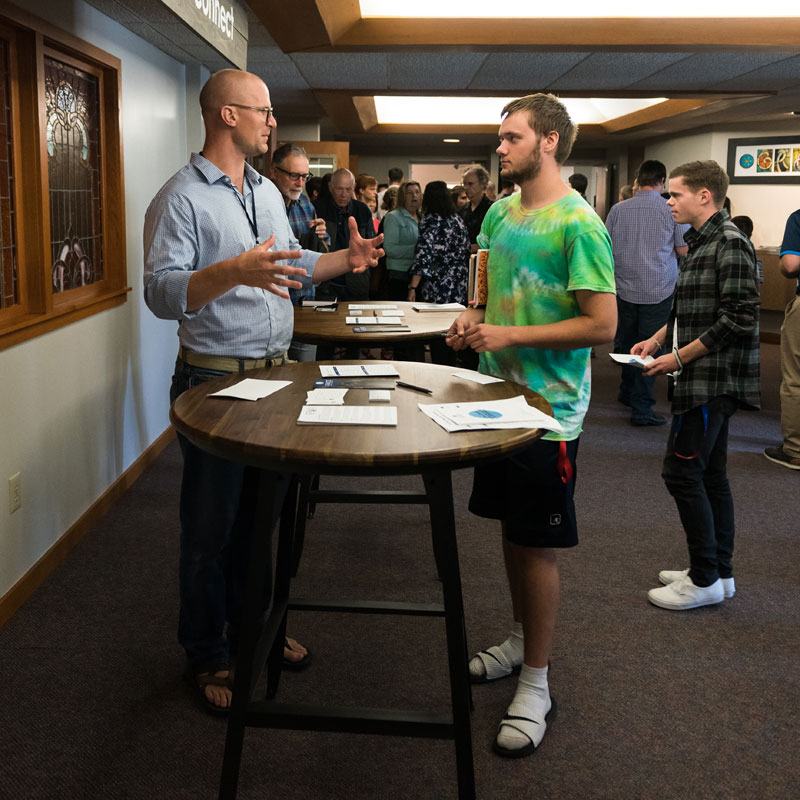 Dress
Come as you are! We welcome both casual & formal dress.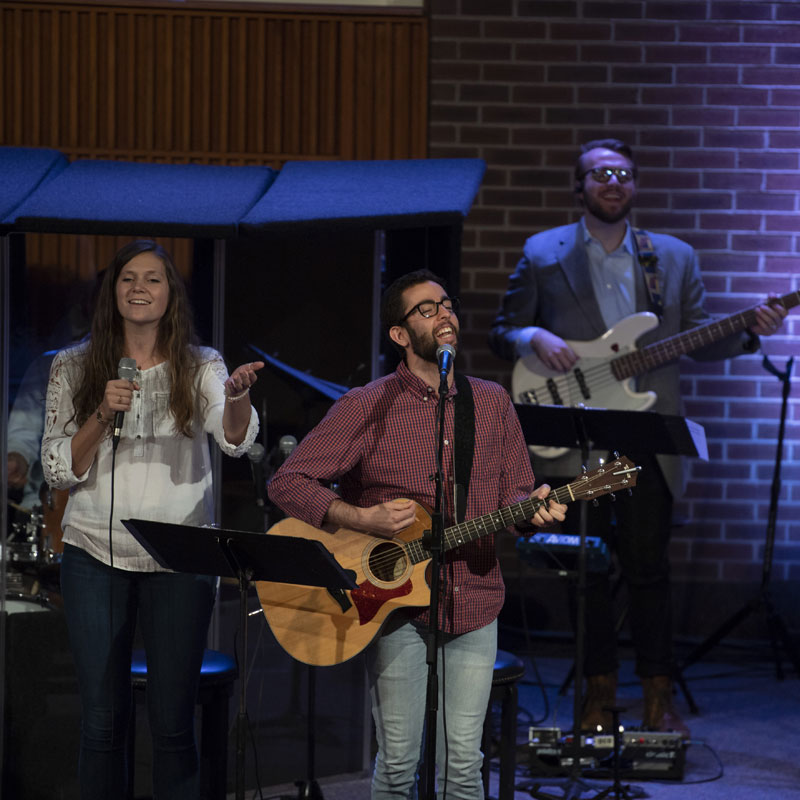 Music
We're led in worship by a contemporary band, often with orchestra & choir. Our music mixes contemporary praise & worship with traditional hymns in a blend of reflective & expressive styles.
Preaching Style
Our teaching is most often expositional, nurturing passages of God's Word verse-by-verse.
Length
Services are about 1 hr. & 15 min. long.
Guest Connect
Our Guest Connect team, located in the main foyer Sunday mornings, are happy to answer questions, help you with directions, & serve your needs as a guest of Grace. Come say hello!
GraceKids
GraceKids ministers to families with children newborn–5th grade. See our webpage to find out more about our ministries. Before you come, review our check-in/check-out policies for all GraceKids ministries. Visit us at the check-in desk at Preschool Neighborhood if it's your first time at Grace!
GraceStudents
Preteens & teens 6th–12th grade are welcome to join our GraceStudents student ministries. Ablaze ministers to middle school students, & Radiate ministers to high school students.
GraceStudents
More About Grace
Learn more about who we are & what we believe.